Success Stories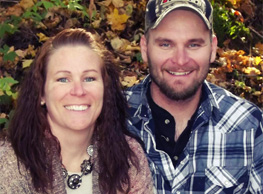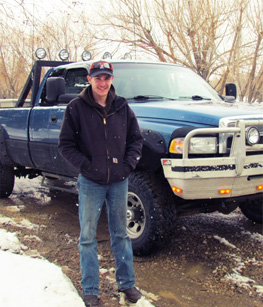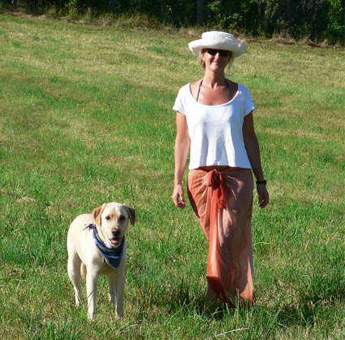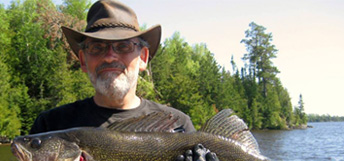 "Easy to install, easy set up, and the thing really works"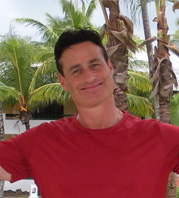 "Thank you Uniden for making a great product!!"
"Thank you for your great service! This booster is amazing and did solve are problem with our cellulars."
"The only thing better than the product itself, is the customer service!"

Bob M
"I just wanted to say thank you for all your help and not giving up on me with the system you helped me with for our vacation home in La Grange Ca. It did take some time to figure out and to get to the correct tower. We now have cell reception in our home , which is unheard of up there. Thanks again for not giving up on me and providing me with the maps. I now have 5 bars on my phone, email and text work perfect. This thing is bad ass, all my neighbors should be contacting you. Thanks again. A very satisfied customer"

Len H
"I am very pleased to tell you that I have installed the Uniden U65 booster kit with the yagi antenna and we now have between 2 and 5 bars of service through out our house: never had any signal like that before. Our home is located in a valley, about 200 ft lower than the rest of the terrain, we look up at our horizon. Our so called local wireless communication professionals had previously installed a system that was to allow us use our land line hand sets through our cell service. This system was very unreliable, obviously due to either equipment or installation, this caused me to be a little reluctant to try another system. So with Uniden 60 day guarantee and excellent pricing, I thought why not give it a try, it couldn't possibly be worse than what we already had. Jason asked us a few questions and picked out an equipment package, and sent it out. We installed it and now have great cell service. Thank you so very much, Jason and all the folks at Uniden."

Selwyn R
"I just purchased the Uniden U2 cellular booster for my apartment as I was getting almost no cellular service inside. I now am consistently getting at least three or four bars. Jason, really helped me pick out the correct booster for my needs and then carefully stepped me through the installation to get the best results. Thank you for solving my cellular needs! I work from home so it's imperative that I can make phone calls and I don't have a landline."

Brenda C
"I finally got my booster installed - due to everyone working, it took me awhile. It works great. I get 4 to 5 bars on my ATT IPhone 4. It is so awesome not to run around outside trying to get a signal. After it was installed, I was happier than a kid on Christmas morning. Now I can fully enjoy RETIREMENT!"

Greg T
"Success! I just completed the basic setup. I have not done the final adjust/attenuate step yet. Five bars of signal strength on the Bell network vs "before" signal of no bars / one bar! The U4 is fantastic. My Blackberry and iPad (both on Bell network) also jumped to four/five bars from zero/one bar. THANK YOU for your advice and assistance in getting the right system and components for this rural install."

Etienne
"6 bars, works great … and that's with the external antenna inside! Yes, I'm keeping them 25 feet apart & watching the LED's for loop back, zero issue so far. Great product, great service."

Ernie B
"I got the booster and checked the parts. I took it out to the camper on the 13th and set it up temporarily. I pointed it in the general direction of the closest cell tower and turned it on. I went from zero bars to 4 to 5 bars immediately. Outside the camper I was still getting 3 bars. Thank you very much for this great product. We made calls and texted from the camper. I will certainly pass my opinion on to others."

Michael A
"This is just a quick note to express my satisfaction at how well the Uniden U2 is working. I just had it installed today in my basement where there was "no service" on my cell phone previously. Now I have 5 bars on the phone and the reception is excellent."

Clarence D.
"I was sceptical before buying your (Uniden-U65 booster & Yagi outdoor antenna). This is the best investment I did in the last 20 years. It is all you described and more. I live in the blue ridge mountains of Virginia, near Winchester, receiving only 1 bar on my phones and service was in and out. I decided to follow your advice and purchase the Uniden U64 Booster.
I am so happy I did, my phone went from 1 bar to 5 bars. The installation was so simple and easy. I have enclosed a few pictures of the installation, I did myself, I am not a professional but it meets with my approval. I would highly recommend this product to any person or business
that has a low signal or dropped calls."

Brian M
"The only thing better than the product itself, is the customer service! This company gets it; they are a pleasure to deal with. And yes, the product works too. I went from 2-3 bars of strength to 4-5 bars. Hello, can you hear me now?? Thanks guys!"

Beth K
"My husband put one up and it was easy to install and works unbelievably well. We used to have no service and now we have five bars everywhere in the house"

Joanne L
"We just installed a booster kit at our place of business. We have a metal building and could not use our cell phones in the building. Now it works like a charm."

Todd K
"The cell booster worked extremely well going from intermittent 1 bar service to 5 bars. It also had a range of about 40 plus feet from inside antennae. Would recommend it to anyone."

Reino N
"Shipping and support prompt and well voiced to the handyman full bars and iphone4 works great!"

Rick K
"Shipping was fast and tech support was there when required. Installing the kit in an older house posed some problems while trying to hide heavy cables however a closet came in handy for most of the gear. After looking at my cell phone "searching for signal" it's nice to see 5 bars of signal which is what I get pretty well all over the house after installing the Uniden booster kit."

Michelle M
"After trying to get high speed internet service through a couple of different companies and being faced with having to put up a tower for hundreds of dollars, we made the decision to get rid of our home phone and use only our cell phones using the data package we have for our internet service. However, living in a very rural setting in Eastern Ontario brought its challenges in terms of cell signal. We are in a valley approximately 3 km's from the nearest cell tower. At best we had 3G and 3bars but only in two of our windows. As soon as we walked away from the window it would drop to 1-2 bars and in our basement we had no service at all. After a lot of research, Uniden was located on the internet and there prices were very good in comparison to other companies that were found. After calling the company and speaking to Justin, we decided to give Uniden a chance. After explaining our situation he was very helpful in planning a system..."

David J
"Running a law business is 24/7. I can't afford to be out of touch on the weekend when I'm at the country house. With the booster providing 4 bars to my phone and the phone as a hotspot, the whole house has wifi coverage. It puts the Rogers rocket hub pricing to shame."

Playground Poker Club
"Thanks Uniden for fixing our cellular reception. Before installing your system the cellular reception was very spotty and we had many areas where our phones didn't even work. We were unaware that a product even existed to fix our problem. Thanks to Uniden and their knowledgeable staff we now have perfect signal in all areas of the poker room, and our players no longer need to go outside to use their cell phones."

Julie D
"Thank you for your great service! This booster is amazing and did solve are problem with our cellulars. We just moved in this house in the Laurentian and had so much problem with the signal. We installed a U4 unit and its now perfect as if we were downtown Montreal! With my iPhone 5 I only had 1/5 signal bar and now I have 4!!!! And your customer service so far is impeccable! Thanks!"

Andre M
"Although I'm in a residential area in north Richmond Hill, the particular lot we're on has terrible cell reception. It makes using a cell phone as a primary telephone just about impossible.
We purchased a "kit" and after some testing to determine the best outdoor mounting location, we installed a solution with one outdoor directional antenna and 2 indoor panel antennas to service a more openn area and one bedroom and a hallway with two other rooms. Everything works as advertised and we now have great coverage and signal strength throughout the house. We are VERY happy with this product.
It's also worth mentioning that the customer service is excellent. Questions were answered within hours and I was even able to get someone on the phone on a Sunday. We discussed the installation approach and worked out a solution that is doing exactly what it should. I highly recommend this company and its products."

Joyce M
"We figured the direct route from our house to the closest cell tower, attached the outdoor antenna to the end of our carport pointing to the tower, ran the cable thru the crawl space, thru the ceiling to the booster and indoor antenna. We went from 0-3 bars to 4-5 bars!"

Tammy R
"Thank you Uniden for making a great product!! As soon as we hooked up, we watched our signal grow immediately!! Best investment ever!"

Buz H
"Six years ago we moved to a semi rural area just North of Crystal River, Fl. For 6 years I have had most cell calls dropped from my Sprint cell service.
Sprint finally sent an " airwave" booster that works OK, but only in the immediate area of the box. This did not help me as my office is about 100 feet away in my garage building.
I found Uniden through an online search, researched them and the equipment, and then ordered a booster. This Uniden booster is the bomb. I now have 6 full bars reception where before , maybe 1. I have not had a dropped call since installation of the booster. Easy to install, easy set up, and the thing really works. Highly recommend."

Claire G
"Very pleased with the U2 I just purchased and set up. I recently lost DSL service to my house after probably 7 years...Bell just can't pin point the problem. I'm just in the country, on the edge of everything. Installing the unit has changed my world. I now get 16 mbps down on Telus and 8 mbps second down on rogers...and this is 3G! Surfing the web has been flawless for the few days I've had the setup and much faster than what I had with DSL. Phones work great. Currently shopping for the best mobile hub to suit my needs. Setup was easy and customer support awesome as promised. Attached is a picture of the booster with "all green" lights. We are planning to move to the centre of our small bungalow and have more cable on order. We plan to have it sit in our drop ceiling in the basement."

Gordon L
"Just finished installing my booster kit. Went from 0 to 2 bars signal to 5 bars anywhere in our house. Now to tell Bell what they can do with their over priced land line."

Michelle P
"We have installed a cell phone booster from Uniden in a 50 X 100 ft shop. Because of the size we thought we would need 2 inside dome antenas, turns out this product works so well, we got away with just one. No more standing by the doors and windows to make calls. This company also needs to be commended for SUPERIOR customer service!!! Thanks Gino & David!"

Geoff G
"I purchased a cell phone booster from Uniden. received it in the mail a few days later and Installed it. Unfortunatly, I couln't get a signal. I had to return the item to them. I called them up and advised them that the unit didn't improve my cell phone signal. The rep simply stated to send it back to us and we will credit you. This was done wih success and without any problems. Thank you."

Nicholas S
"You guys are terrific! We had close to no signal at all at our cottage, but thanks to your kit we now have a full 5 bars of signal, and between 3-5 mbps connection! When it came down to installing the unit, you even answered the phone on a sunday afternoon. Thanks!"

Fred H
"We had no reception in the basement of our rural country house and limited reception in other places. We now have reception in the basement and better reception throughout the house. Justin has been great to work with to find the right combination for our country home."

Ron A
"This is a fantastic product. Everything worked perfect right out of the box the first time. My house has a metal roof and reception was very poor. Went from 1 bar to 5 bars anywhere in the 2000 sq/ft house. Reception is better inside than outside."

Dick G
"I live in a remote area where cell service is very poor. I used the Uniden mobile solution to not only get great cell service but I also replaced my AT&T land line with Verizons home cell service and reduced my monthly recurring bill by more than $40. This will pay for my equipment in less than a year. Thanks!"

Marshall C
"We just installed our new Uniden booster kit and the results are amazing! We went from 1 bar and hardly able to ever use our cell phones in the house to 5 full bars all over our 2300 sq ft house!! Extremely happy with the product and service. Thanks guys!!"

Phil B
"I just installed my new system and it works great. Where I had no cell phone signal with both ATT and Verizon, I now have a minimum of three bars. This was a great solution to not only my cell phone problem, but my internet problem since I get my internet through my cell signal. Jason was a big help in explaining how and why this would solve my problem. I have a second home in a valley in the Hudson River area of NY and had no signal.
When I received the product, I was unsure of where and how to install it. I decided to mount it on the side of my raised deck after testing the strength of the signal. This may not be ideal, but it certainly works in my location and it made it much easier to run the cable into the basement and mount the amp and panel antennae to the joists giving me superb reception through out the entire home. As far as the cost, if I had paid one of the cable or satellite companies for a monthly service (internet), I would have had to pay month after month forever. This system will pay for itself and keep on giving long after. Be sure and add the outdoor antennae mount and the surge protector. Again, well worth the money and piece of mind. "

Conny W
"Have 3 booster kits now, one for business, one at home and one mobile booster for the truck. AWESOME, we are connected to the world now!!! Everything works as they said it would. The customer service is top of the line!!!!"

Nick C
"We took the cell booster to our cabin this past weekend. Much to our surprise and delight the signal went from 1 bar to 4 bars! Fantastic....right out of the box and the antenna only 4 feet off the ground. We are very impressed not only with the performance of your product but the customer service we received. It would have been too easy for you to fill my on line order with no questions asked. It is rare to have someone call to be sure we are ordering what is appropriate for our needs and offering so much support to ensure we are happy with the product. You went the extra mile and that will not go unnoticed... we will highly recommend your product to anyone needing to boost their signal."

Dustin L
"I just bought a new house (2550sq ft), I have full bars service outside... as soon as I walk into my house I loose almost all service. On my main level I have 1 maybe 2 bars and drop calls pretty much every time. In the basement I have no cell service at all. I installed the Uniden Kit in the basement...... didn't know what was going to happen.....
I now have full service in my basement and main level and top level. I was looking into getting a wilson booter and was happy I came across Uniden Boosters. I highly recommend Uniden!"

Murray G
"Great Product and Outstanding Service!! Bravo!!!"

Janice F
"Kit came on schedule, worked as advertised. Kids now get a Wind home zone in our house and we are in an away zone. Recommended."

Jason L
"I had next to no signal at out camper lot in southern B.C. and I was skeptical about getting a signal that would work for me. Uniden was able to get me a such a strong signal I have 5 bars of service and can stream HD video of the internet. THANKS YOU SO MUCH!!!!! I highly recommend working with these guys. You won't be disappointed!!"

Brett N
"I'm in cottage country and only have one tower. Tried the other solutions.... they worked... but were inconsistent or had issues (i.e. internet would slow to a crawl and phone was choppy when used together, had to power cycle at least every day or two,etc.etc.etc...). Long and short. Rock solid, stable and worth the investment of a couple extra bucks over the regular consumer grade gear!!"

Brenda M
"IT'S WORKING! I have a home in the Canadian Sheild, in a beautiful river valley in northern Ontario - and no one has ever had a good internet connection in this house. The antennae is working so well I am sure the wolves and ravens will be jealous! "

Marty L
"Uniden, thanks a bunch!
Martin, your attention to Cust Service is rare in todays world. A major tower in our area was decommissioned bringing our Cell reception to zero. As I was researched through the list of companies, everyone was reselling Wilson equipment but pretty much didn't provide much information about their product, or much of a guarantee. I found Uniden, who produce their own product, double the guarantee, and undercut the other companies by hundreds of $$. They worked with the installers, helping us find the strongest Towers in the area, and even worked selecting the proper equipment for house layout. We now have 2 - 3 bars consistently and rarely drop calls!! This was really easy to set up!"